15 Jul

Bold Beasts: Why Green Spaces are so Important

On gorgeous summer days, such as we have experienced in recent weeks, there is nothing nicer than going for an extensive stroll in your local green space. Whether it's a huge, sprawling space like London's Hyde Park, or something more modest like Greenbank Park in Liverpool, it almost always an enjoyable experience.

Recently, in our native Liverpool, there was a successful campaign to save Sefton Park Meadows, a gorgeous green space in South Liverpool which is enjoyed by thousands of local residents all year round.

The space, popular with thousands of local dog walkers, families, and fitness fanatics. Until very recently, Sefton Park Meadows was in is in danger of being sold off to private developers, which Liverpool Mayor Joe Anderson attemped to justify due to Westminster reducing council budgets across the country.

While it may be true that the city needs more money, and that such developments may have generated that money, it is such a relief that the plans are no longer in place. Why? Well, because green spaces are vital to the lifeblood of any major city. Here's just a few reasons:
Improved air quality
Areas containing large amounts of trees, shrubs, and turf are not just pleasing on the eye – they also remove smoke, dust and other pollutants from the air. One tree can remove 26 pounds of carbon dioxide from the atmosphere annually, which is enough to negate 11,000 miles of car emissions.
One particular study showed that one acre of trees has the ability to remove 13 tons of particles and gases annually. One of the many reasons why campaigns to save green space are always important.
Good mental health
One of the most beneficial things that one can do in order to improve their own mental health is to take regular walks among green spaces. There are many reasons for this, from the gentle excercise that comes with it, to the tranquil nature of the surrounding enviroment. Some even claim to feel a spiritual connection to green spaces. One thing's for sure – taking regular walks in the park has a positive effect on our mental health.
Wildlife preservation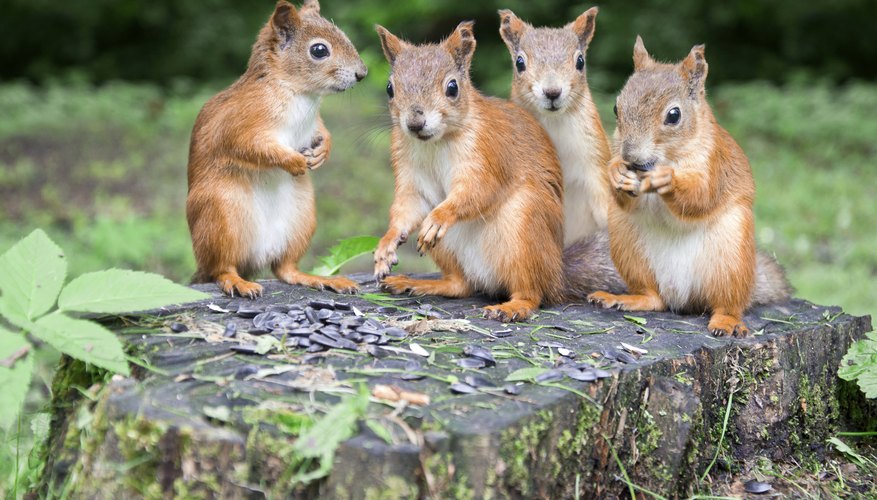 Last but not least – as we love animals so much, it would be remiss not to focus on how important green spaces are to countless different types of wildlife. Bold Beasts' own squirrels – Rufus the Red and Esquire the Grey – thrive in dense woodland areas such as Formby Point, but you can also find them at your local park, no matter its size. Parks are also essential for the survival and happiness of various waterfowl, which will likely vary slightly with each park you go to in your home city.
There are countless reasons that towns and cities benefit from having green spaces, but one things for sure – they should be cherished, and are always worth fighting for.
What kind of green spaces do you have where you live? Let us know in the comments!